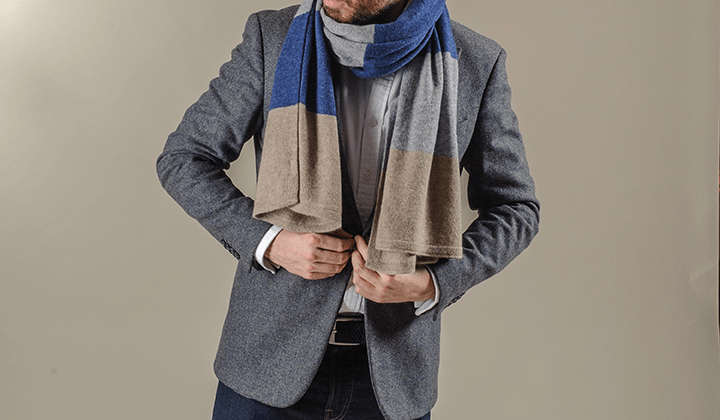 Mens
Cashmere Scarves
Welcome to our collection of men's cashmere scarves. Cashmere is a fabric so rich and cosy but light that it fits every situation and season, regardless of the time of year. With a bit of maintenance, a cashmere scarf can serve as an evergreen accessory for many years.
We choose the best raw materials and work with skilled artisans to weave exceptional quality into each piece. Our offerings include classic styles, solid colours, and traditional designs. You can also choose from our popular blended scarves. Cashmere combines with wool or silk for added luxury.
We hope you enjoy browsing our selection of stunning men's cashmere scarves.
---