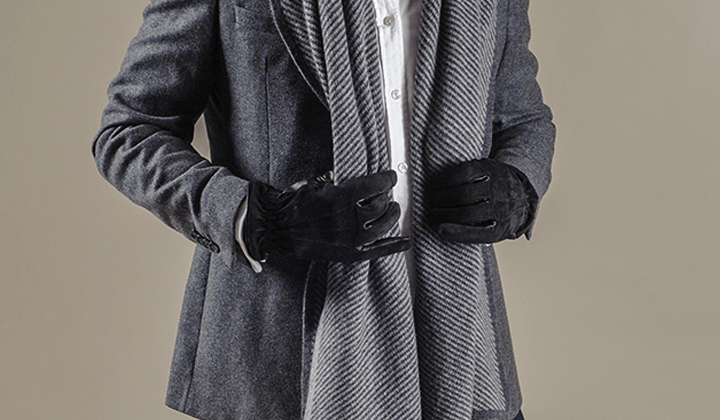 Mens
Gloves
Our diverse collection of men's gloves focuses on contemporary designs, meticulous craftsmanship, and quality materials. A cold-weather staple, a trusty pair of gloves completes your winter wardrobe. Indulge yourself or a loved one in a luxury that lasts. 
 
Choose from fabrics that exude refinement, excellence, and style. We offer silk, cashmere, Nappa leather and some fabulous fur options. The collection features classic styles such as driving gloves and unique design details like woven leather. Available in various colours and sizes to suit individual styles. 
We collaborate with expert glovers from Italy and Scotland and source the best materials to bring a little luxury to your everyday outfits. We hope you enjoy taking a tour of our selection of magnificent men's gloves.
---