Italy's position as one of the world's premier producers of fabrics such as cashmere, leather, silk & wool can be traced back to the 12th century when it was a major wool based textile centre in Europe, along with England, Belgium and Holland.

From the 12th the 18th century the regions of Florence, Venice, Milan and Genoa were established as industrial centres of excellence in the spinning and weaving of woollen yarns.

The industrial revolution in the 18th and 19th centuries not only allowed for production on a large scale but also created increased consumer demand which further consolidated the status of Italian textile industry.

Building on an established heritage in textiles, the post war Italian government made concerted efforts to promote the Italian fashion industry in order to regain Italy's national reputation which had been damaged by her involvement in the war.

With its roots in the renaissance, the new Italian state saw the fashion industry as a development of its cultural and artistic past and a vehicle which could harness a new consumer awareness and demand.

These factors have elevated the global reputation of the "Made In Italy" label. The best raw materials, coupled with first class production techniques, and of course excellent design, are the differentiators which ensure the highest quality of the finished accessories.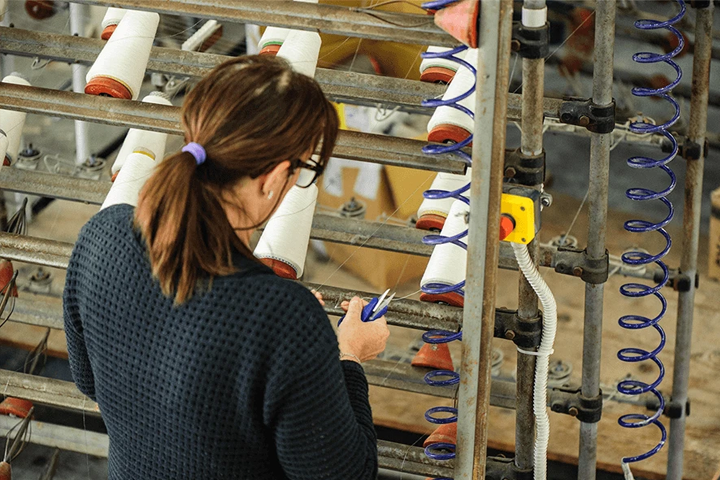 Fabric
italian

cashmere

Italy's reputation as one of the world's premier producers of cashmere is built on centuries of textile experience and the delicate and professional handling of first class raw material.
Coupled with the softness of the water used to treat the yarn in the mills of the northern Italian city of Biella in the Piedmont region, and with creative design flair, these skilled manufacturers produce beautiful, divinely soft cashmere garments.
Much of our Italian cashmere accessories are produced in Liguria by two small family run workshops based an hour's drive from each other.

Shop Now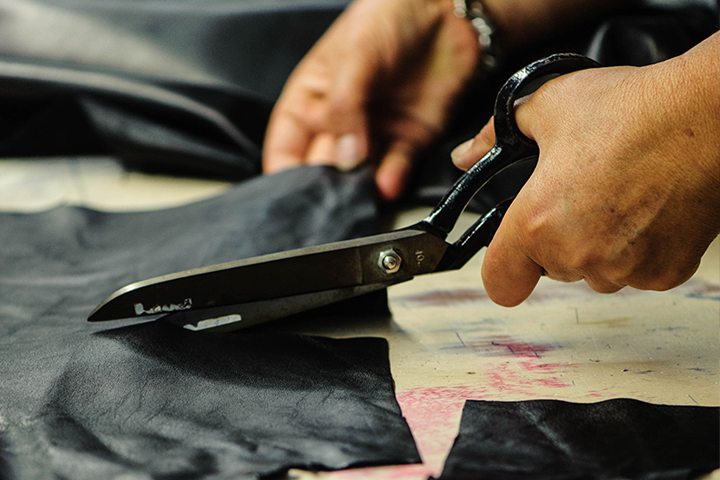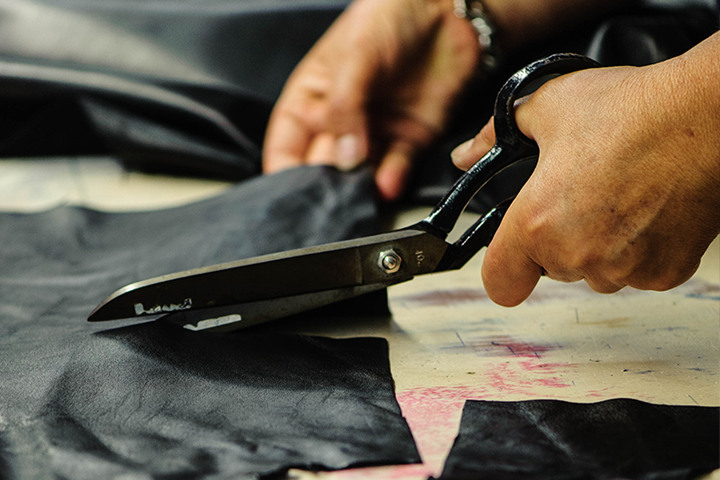 Fabric
italian

Leather

The production process of our leather gloves starts in Neapolitan workshops in the Amalfi region of Italy. Once the leather has been tanned, dyed and dried, cutting forms are placed over the hides and our gloves start to take shape.

Then cashmere, silk and fur linings are applied to the leather and then stitched to complete the gloves. Detailing such as contrast stitching, zips, cuffs and quilts is the next process involved in the production of our Italian nappa and suede leather gloves.

Once this is completed, quality control is carried out by a small family run workshop then shipped to us in the UK.

Shop Now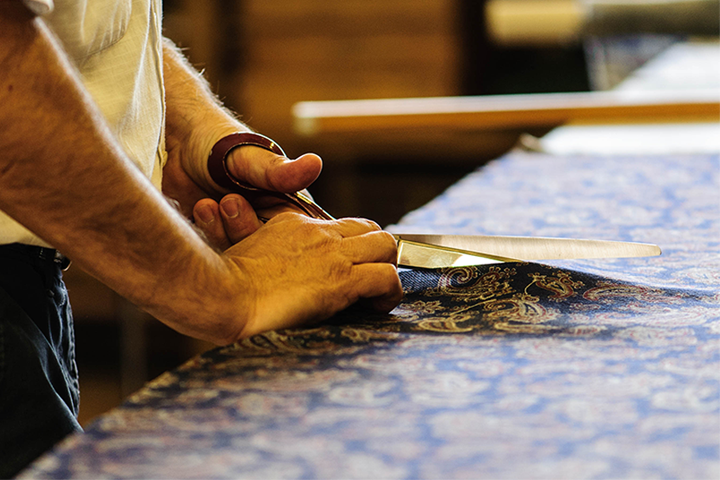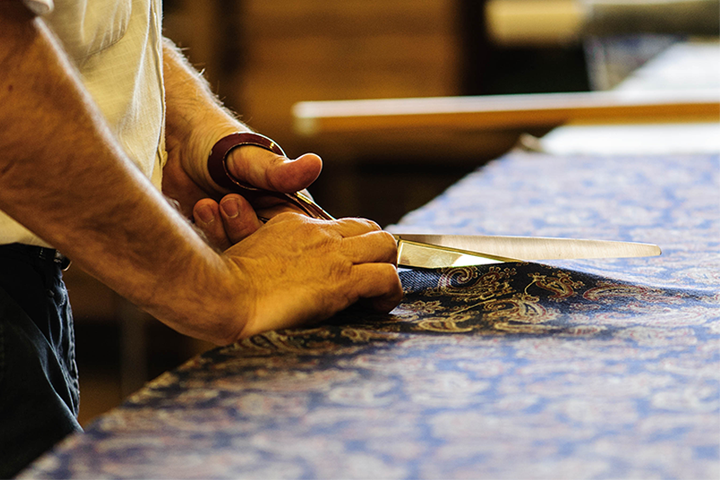 Fabric
italian

Silk & Wool

Our best selling collection of Italian silk and wool accessories is produced by a small family business based just outside Florence.
We have successfully collaborated with this passionate family of designers and craftsmen for over 10 years due in large part to our shared values for quality fabrics, timeless designs and Italian food and wine.
Each season Massimo, the head of the Florentine family business, visits the weaving mills and print shops of Como in Italy and handpicks the fabrics and prints for production in his Tuscan workshop which is nestled between the banks for the river Arno and the rolling hills of Chianti Ruffino.

Shop Now