Uncertain about which colours suit you best? Say goodbye to colour confusion and embrace the transformative power of understanding your seasonal colour palette. Welcome to the final chapter of our "Colour Your Life" series, where we suss out the world of seasonal palettes to help you find a personal style scheme that brings out your inner glow.

In this article, we'll unveil the alluring hues of the Summer palette, guiding you towards a radiant and harmonious look that captures the essence of the sun-soaked season.
Understanding Colour Theory
Colour Seasonal palettes are a style theory that design enthusiasts cherish. Thanks to trending TikTok and Instagram filters, you may be familiar with the concept. But choosing the right colours is based on decades-old fashion wisdom.

In this section, we'll unravel the secrets behind determining your colour season, allowing you to embrace a curated palette that effortlessly enhances your natural beauty.
Discovering Your Colour Season
Forget about preconceived notions based on race or skin colour—colour seasons are all about the temperature of your skin tone. Regardless of your ethnicity, your skin can exhibit warm or cool undertones. So, how do you determine your skin tone temperature? Let's explore some strategies.

First, consider your preference for jewellery. Do you find yourself gravitating towards the allure of gold accessories, or do you feel more at home with the shimmer of silver? If gold is your go-to, chances are you have warm undertones. On the other hand, if silver complements your complexion beautifully, cool undertones may be your signature.

Another clue lies in the veins on the inside of your wrists. Examine their appearance. Are they more greenish, leaning towards a warm hue? Or do they seem bluish, hinting at cooler undertones? You'll likely have warm undertones if your veins lean towards green. If they appear bluer, cool undertones may be your calling.

Cool skin tones typically fall into the winter or summer colour seasons, while warm skin tones are associated with spring or autumn. By understanding the temperature of your skin tone, you'll be one step closer to unlocking your colour season and finding hues that harmonise with your unique features.
Am I A Summer Colour Season?
Are you best suited to the stunning summer palette? Here are some key factors to help you determine if you are a Summer:

• Skin Undertones: Summers possess cool undertones that radiate a refreshing aura. Embrace your cool and serene complexion as a hallmark of this colour season. If your skin has a rosy or pinkish undertone, and you tend to burn rather than tan under the sun, chances are you're a Summer.

• Hair Colour: Summers often showcase a range of delicate and soft hair colours. If your hair naturally falls in shades of ash blonde, cool platinum, light brown with ashy highlights, or even silver, it aligns beautifully with the Summer colour palette.

• Eye Colours: Summers have eyes that reflect the hues of a tranquil ocean or a misty morning. If you have light blue, grey, cool green, or soft hazel eyes, you're likely a part of the Summer colour season.

If these characteristics resonate with you, you have uncovered you are most suited to the serene and ethereal Summer palette. You may belong to another season if you are still unsure. Click here for a deep dive into the seasonal colour palettes of Autumn, Winter and Spring.


Embrace the Colour Palette of Summer

Summers are bestowed with a palette that radiates coolness, tranquillity, and sophistication. Now that you've identified yourself as a Summer, let's journey through the colours that harmonise with your natural features and bring out your glow. Here are some colours that will beautifully complement your Summer colour season:

• Soft Pastels: Embrace delicate shades like dusty pink, soothing lavender, pale mint, and buttery yellow. These ethereal pastels lend a luminous glow to your complexion, creating an aura of elegance and grace.

• Cool Neutrals: Opt for neutrals with cool undertones, such as soft white, French grey and true navy. These soothing hues provide a versatile foundation for your outfits, exuding sophistication, and understated chic.

• Gauzy Blues and Greens: Dive into the realm of serene blues and greens inspired by the tranquillity of the sea. Explore shades like aqua, turquoise, and seafoam green. These colours beautifully complement your cool undertones and infuse your outfits with refreshing and calming energy.

• Subtle Lavenders and Lilacs: Give into the allure of soft lavenders, lilacs, and periwinkles. These delicate purples add a touch of whimsy to your look while harmonising with your cool complexion, evoking a sense of serenity and sophistication.

• Soft Greys and Silver: Incorporate soft grey and silver accents into your wardrobe for elegance and versatility. These neutral hues complement your cool undertones and effortlessly enhance any ensemble with modern refinement.

By embracing these colours, you'll create a harmonious and captivating look that accentuates your natural beauty and radiates the essence of Summer. Prepare to exude a calm, sophisticated aura that captivates those around you effortlessly.
Scarves for Summer Colour Season
Now you have determined you are in the summer palette and the shades that best suit your features and complexion, it's time to get some style inspiration. We recommend starting with a scarf to build your colour-season wardrobe. It's the accessory that frames your face and is best placed to enhance your glow.

Here are our top picks for summer colour palette scarves.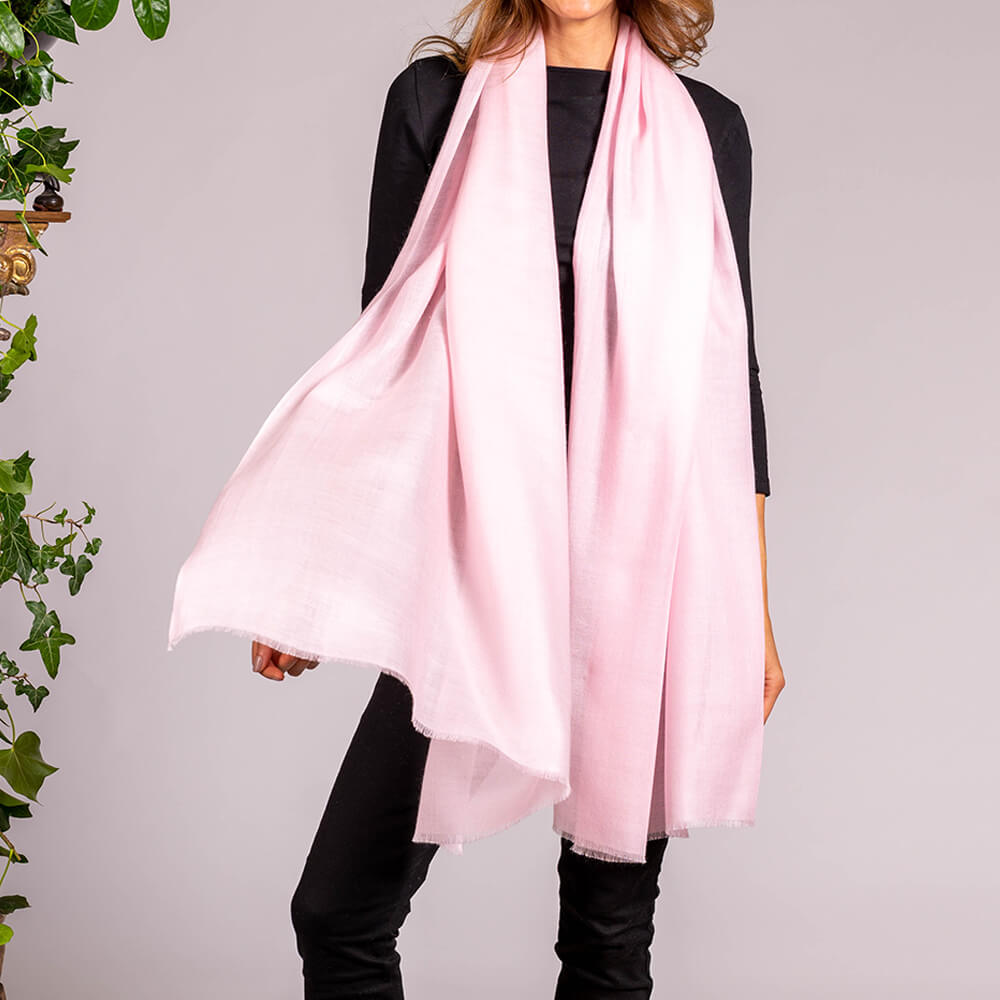 For cool neutrals, try our Silver to Platinum Cashmere and Silk Wrap. It works wonders to tone down any black item we may have in our wardrobe, as black is a tone that is often too harsh against delicate summer features.
For a pop of colour, we suggest our Lilac to Lavender Shaded Cashmere and Silk Wrap. This stunner of a shade brings a vivaciousness to the skin and eyes.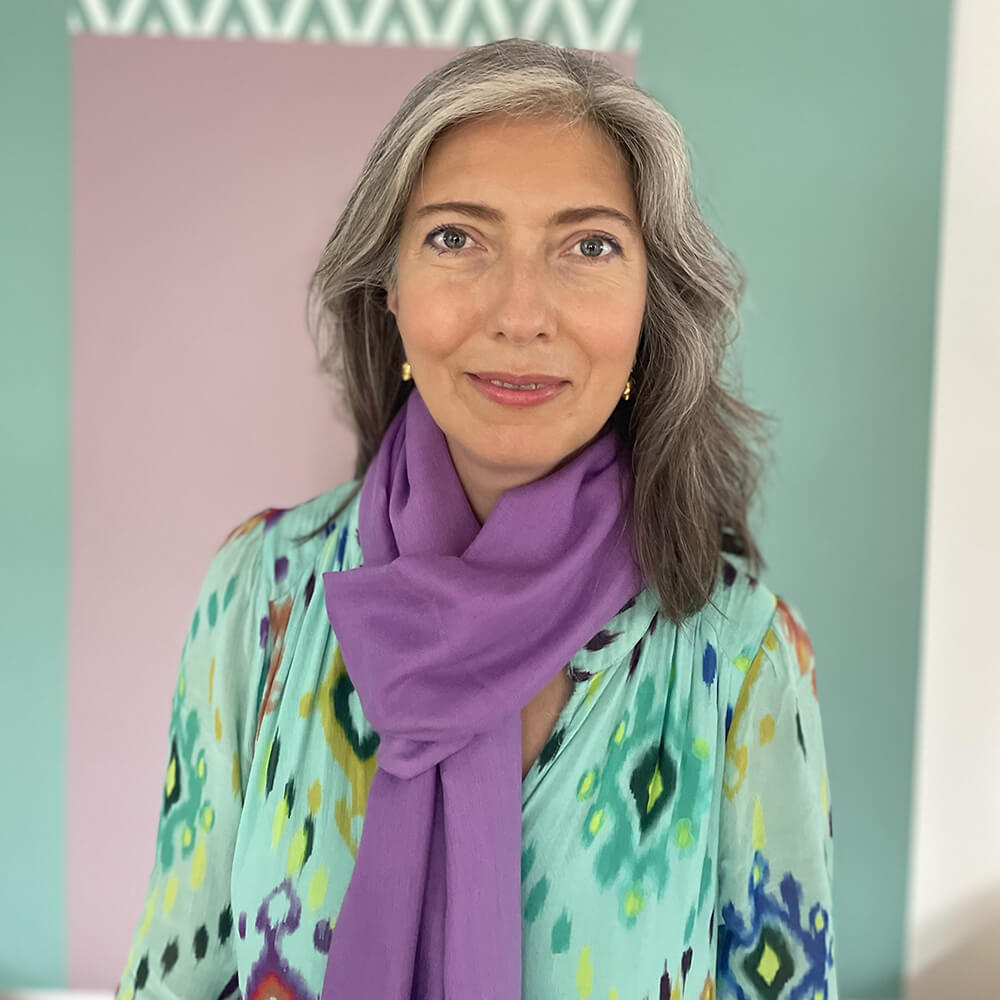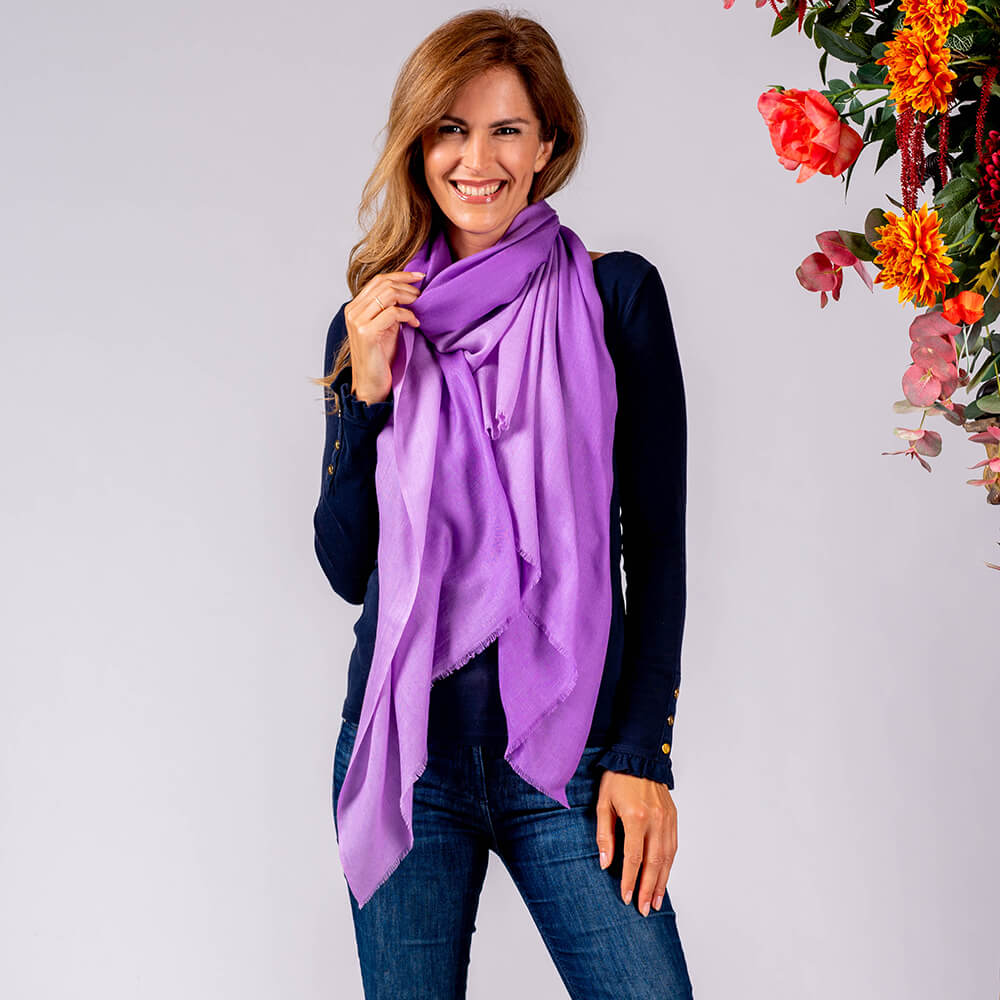 As we conclude our "Colour Your Life" series, we hope you've enjoyed the journey of self-discovery through the world of seasonal colour palettes. Of course, when it comes to personal style, there are no hard and fast rules; wear what makes you happy. But if you want to create a harmonious look that accentuates your natural beauty, embracing your unique colour palette gives you the tools to achieve that. Click here to read more about the Autumn, Winter and Spring seasonal colour palettes.